Headup Games and Brainseed Factory proudly announce Typoman as a Wii U exclusive title to be released in Q3 2015.  It looks like Limbo but with, you know, more words.
"Nintendo to us stands for everything which is so wonderful about gaming and being part of the Nindies@Home program is like a dream coming true." says Bilal Chbib, founder of Brainseed Factory. "After we presented Typoman at the Indie MegaBooth at Gamescom last year we have made huge improvements to the previous prototype. E3 is a great opportunity to show gamers an excerpt of what they can expect in the final game."
As a part of the Nindies@Home program you can now download the special demo of the surreal 2D platformer for Wii U exclusively in the Nintendo eShop for a limited time only until June 22. As an added perk, fans who download the Typoman demo during this exclusive preview period will also be entitled to a 15% discount of the full version game upon release on Nintendo eShop later this year. Get it today to experience its beautiful art style, the innovative take on gameplay and the astonishing atmosphere of Typoman.
Typoman is a two dimensional puzzle platformer distinguished by a unique game world. You slip into the role of the HERO struggling to make your way through a dark, surreal world. Despite your small stature you have a powerful gift: You can use letters to alter your environment!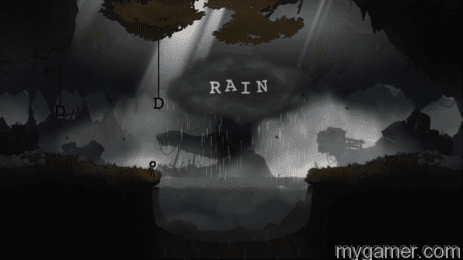 Be the HERO and set out on the journey to become whole and gain the powers you need to defeat the giant, evil demon that rules the world you are trapped in.
Features:
·       Typographic Gameplay: Letters are simultaneously graphical flourishes, living characters, visual tools, storytelling devices and gameplay elements
·       Unique aesthetic mix of typography with pen-&-ink graphics
·       Captivating, carefully drafted, on-the-fly told story using witty word puzzles and puns
·       Surreal, atmospheric game world

Get a jump start on the holiday buying season with some deals found on Xbox Live. Starting today, Xbox Live Gold members can take advantage of great deals on Xbox digital games. Xbox Live Gold members not only enjoy an exclusive 4-day head start on Black [...]

Rampage, a classic Midway arcade game, will be seeing a big screen conversion in 2018. This movie adaptation seems to be heavily based around George, the gorilla with a cameo by Lizzy at the end.

No Brakes Games, alongside award-winning publisher Curve Digital, announced that Human: Fall Flat, a game about Bob and his wild dreams, is bound for the Nintendo Switch eShop on December 7th, 2017. Bob is a regular human with no superpowers, but given [...]