Full Review
Starting November 2, 2014, Microsoft announced that the price of all XBOX One bundles will drop by $50, lowering the price of the console without Kinect to just $349. This includes the upcoming Assassin's Creed Unity bundle and even the 1TB Call of Duty: Advance Warfare bundle.
All the major retailers are expected to honor this new price including Best Buy, Gamestop, Toys R Us, the Microsoft Store, and Amazon.
This price drop is designed to fight the PS4 price of $399 with hopes Microsoft will gain the upper hand in the console war this holiday season.  No word yet if this price drop will apply to regions outside the US.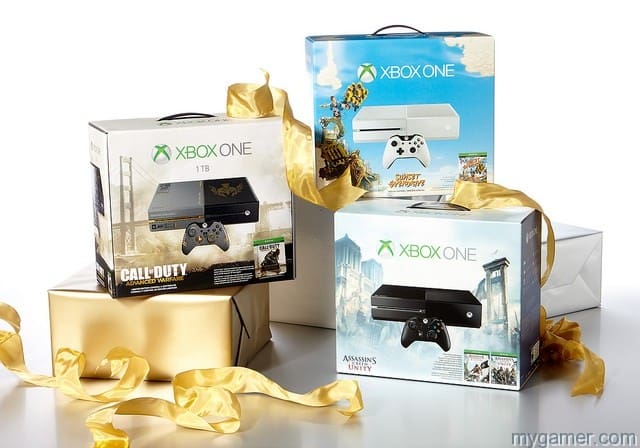 Get a jump start on the holiday buying season with some deals found on Xbox Live. Starting today, Xbox Live Gold members can take advantage of great deals on Xbox digital games. Xbox Live Gold members not only enjoy an exclusive 4-day head start on Black [...]

Rampage, a classic Midway arcade game, will be seeing a big screen conversion in 2018. This movie adaptation seems to be heavily based around George, the gorilla with a cameo by Lizzy at the end.

No Brakes Games, alongside award-winning publisher Curve Digital, announced that Human: Fall Flat, a game about Bob and his wild dreams, is bound for the Nintendo Switch eShop on December 7th, 2017. Bob is a regular human with no superpowers, but given [...]