VIZ Media will delight POKÉMON fans with a pair of notable upcoming releases that includes the publication of THE POKÉMON COOKBOOK: EASY & FUN RECIPES and POKÉMON X•Y POCKET COMICS, the third volume in the series. Both new books will debut on December 6th.
Created by Maki Kudo, THE POKÉMON COOKBOOK: EASY & FUN RECIPES contains a variety of delectable and inventive original recipes inspired by popular Pokémon characters. Santa Harukaze's new POKÉMON X•Y POCKET COMICS release is a substantial pocket-sized book jam-packed with four-panel comic strips featuring favorite characters from the POKÉMON X•Y manga series along with additional Pokémon Vital statistics, trivia, and fun quizzes.
THE POKÉMON COOKBOOK: EASY & FUN RECIPES
MSRP: $14.99 U.S. / $17.99 CAN · Available December 6th!   
Create a variety of delicious dishes that look like your favorite Pokémon characters—from desserts to pizza—with more than 35 fun, easy recipes. Make a Poké Ball sushi roll, Pikachu-style ramen, or "Meowth" mashed potatoes for your next party, weekend activity, or powered-up lunch box.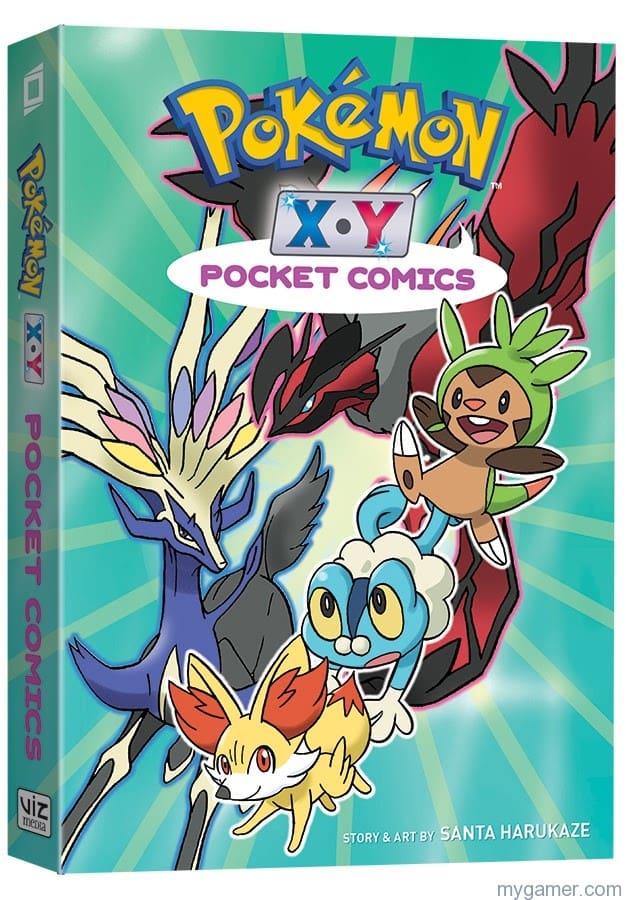 POKÉMON POCKET COMICS, X•Y · Rated 'A' For All Ages
MSRP: $10.99 U.S. / $13.99 CAN · Available December 6th!   
Pokémon stories, puns and jokes! Fun multiple-choice quizzes! The Pokémon of the Kalos region are all gathered together in this hilarious collection starring Fennekin, Froakie, Chespin, and the rest of the new X·Y Pokémon, Mega-Evolved Pokémon and more! Quiz yourself and your friends on Pokémon Abilities, moves, types, Mega Evolution and tons of other Vital statistics! Who will be the next Pokémon quiz champion?!

Get a jump start on the holiday buying season with some deals found on Xbox Live. Starting today, Xbox Live Gold members can take advantage of great deals on Xbox digital games. Xbox Live Gold members not only enjoy an exclusive 4-day head start on Black [...]

Rampage, a classic Midway arcade game, will be seeing a big screen conversion in 2018. This movie adaptation seems to be heavily based around George, the gorilla with a cameo by Lizzy at the end.

No Brakes Games, alongside award-winning publisher Curve Digital, announced that Human: Fall Flat, a game about Bob and his wild dreams, is bound for the Nintendo Switch eShop on December 7th, 2017. Bob is a regular human with no superpowers, but given [...]