Rising Star Games invites you to take a break from the stress and monotony of the real world, and enter the world of Lumini. The relaxing, flow-based adventure game is now available on Steam for PC, Mac, and Linux. A deluxe edition of Lumini, featuring the game and soundtrack is also now available on Steam.
In Lumini, players take control of a swarm of the titular creatures – an ancient race that has been missing for thousands of years – and grow, evolve and keep the swarm safe during their challenging and perilous journey. Sail your Lumini through beautiful, time-worn landscapes, encounter mystical and bewildering creatures and solve ancient puzzles to discover why the Lumini vanished, while trying to restore peace and harmonic balance to their home planet.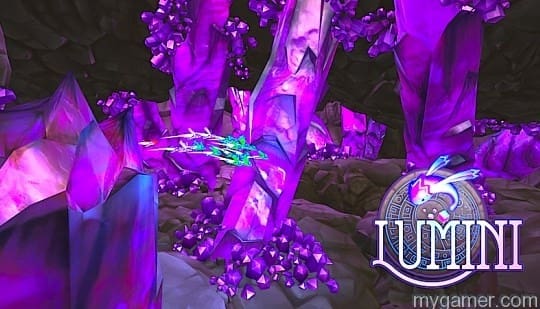 Lumini Key Features:
Discover the history of the Lumini and their mysterious home world
A mesmerizing flow-based experience with accessible controls and gameplay
Divide your Lumini swarm and control both groups simultaneously to solve puzzles and unlock the mysteries of the Lumini home world
Evolve your swarm into different species with unique abilities
Immersive and fully adaptive audio score
Deluxe edition packaged with soundtrack also available at launch

Get a jump start on the holiday buying season with some deals found on Xbox Live. Starting today, Xbox Live Gold members can take advantage of great deals on Xbox digital games. Xbox Live Gold members not only enjoy an exclusive 4-day head start on Black [...]

Rampage, a classic Midway arcade game, will be seeing a big screen conversion in 2018. This movie adaptation seems to be heavily based around George, the gorilla with a cameo by Lizzy at the end.

No Brakes Games, alongside award-winning publisher Curve Digital, announced that Human: Fall Flat, a game about Bob and his wild dreams, is bound for the Nintendo Switch eShop on December 7th, 2017. Bob is a regular human with no superpowers, but given [...]