Full Review
Ubisoft announced that Child of Light, the turn-based RPG set in the magical world of Lemuria, is now available to purchase digitally on PlayStation Vita.
Check out our cleverly written review of the XBLA version HERE.
Child of Light is a re-imagining of classic fairytales set against a picturesque background inspired by the watercolor artworks of The Golden Age of Illustration. As a playable poem, Child of Light takes players on an extraordinary journey through the mystical world of Lemuria by putting them in the shoes of Aurora, a young princess who must win back the sun, the moon and the stars held captive by the mysterious Queen of the Night. A return to the classic JRPG, Child of Light blends together platforming and turn-based combat along while providing a rich storyline, robust soundtrack and beautifully-rendered hand drawn art style.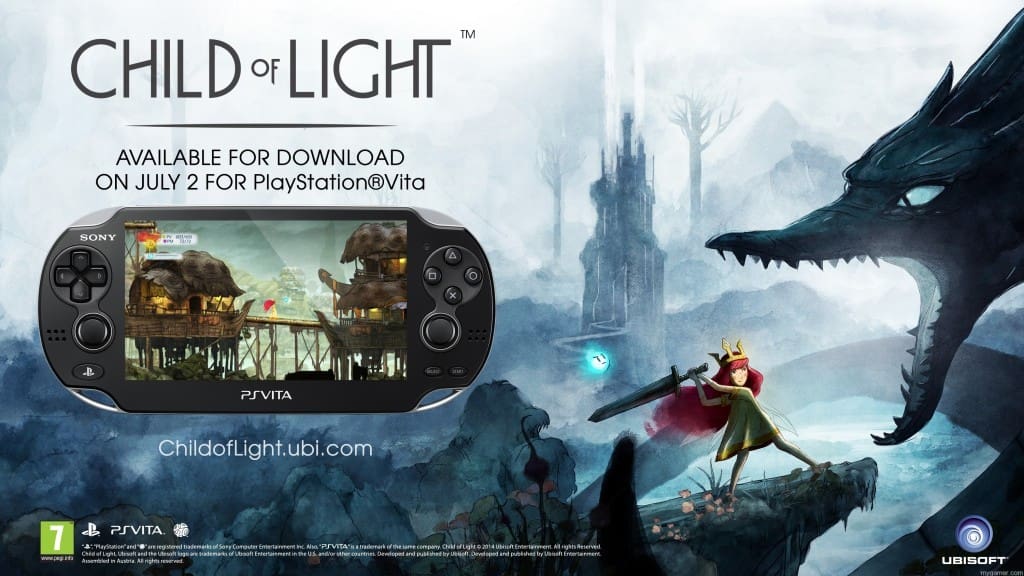 Child of Light was created by a small team of developers in Montreal using Ubisoft's UbiArt Framework, a powerful engine that lets programmers and artists bring their art to life by allowing original concept art to be inserted directly into the game world. In Child of Light, the effect is that playing becomes akin to stepping into an interactive painting.
Child of Light is now available to download on Xbox LIVE for the Xbox 360 and XBOX One, the PlayStation Network for the PlayStation 3, Playstation 4 and PlayStation Vita and the eShop from Nintendo for the Wii U, and PC Digital.

Get a jump start on the holiday buying season with some deals found on Xbox Live. Starting today, Xbox Live Gold members can take advantage of great deals on Xbox digital games. Xbox Live Gold members not only enjoy an exclusive 4-day head start on Black [...]

Rampage, a classic Midway arcade game, will be seeing a big screen conversion in 2018. This movie adaptation seems to be heavily based around George, the gorilla with a cameo by Lizzy at the end.

No Brakes Games, alongside award-winning publisher Curve Digital, announced that Human: Fall Flat, a game about Bob and his wild dreams, is bound for the Nintendo Switch eShop on December 7th, 2017. Bob is a regular human with no superpowers, but given [...]